This is going to be a bit of a project. I kept correspondence, notes, legal papers from our refund in 2004. I hope this helps other members who are trying to get money back. I will scan when possible.
The beginning: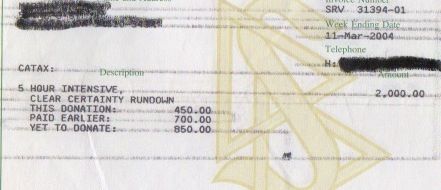 I finished paying for my CCRD at Stevens Creek Org in the spring of 2004. I had been programmed to receive CCRD according to Flag.
I went in to start on Sat, May 22nd. My auditor C MacGreen (sp?) handwrite a debit for me to sign. I went in the auditing room. Claudia said she had a R-factor from the c/s: "there is no evidence that you are a clear and that I should do my expanded grades" I asked if I wasn't getting a CCRD then why did i pay for one? She said she didn't know why and she had just seen my folder three days ago. I asked well why did Flag c/s me for CCRD and she said about a year ago, they had started looking into CCRD cases and things had changed.
At that point I was very upset. I mean very! She started session and started assessing a list. I told her I didn't want to do it but went ahead. After the session she gave me a list of references to read: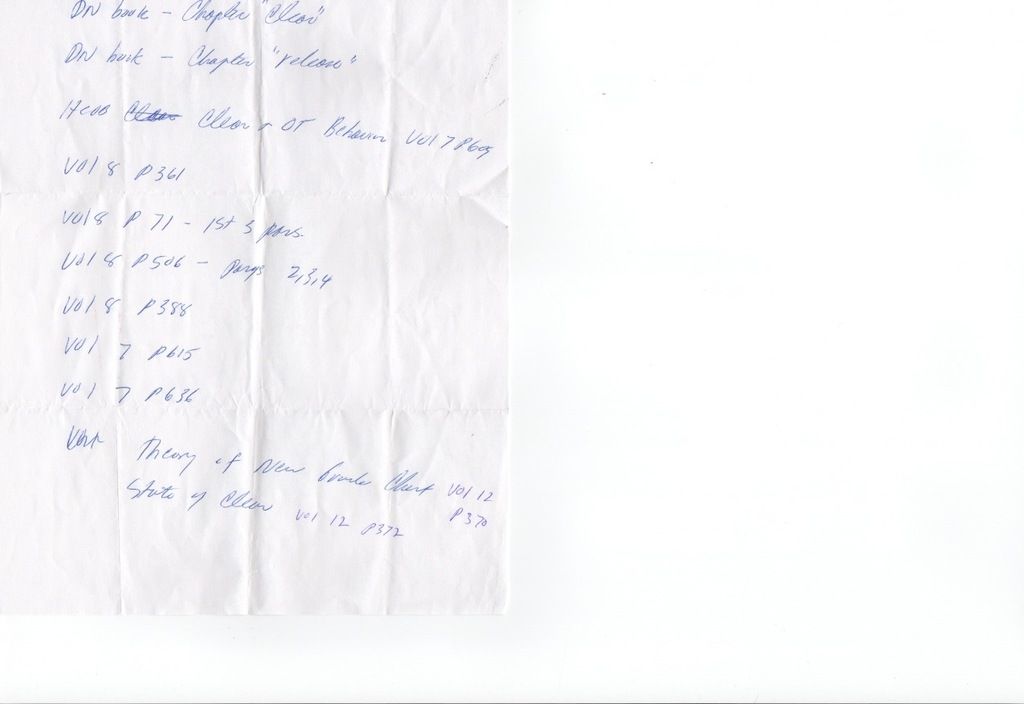 I read the references (by now I'm pissed) and then received another D of P regarding things I had said previously. Ended that d of P, read another reference (they were trying to get me to realize that I wasn't clear) lol
J Skok took me in and told me that the c/s had got my data and it was good I had achieved those abilities that I had stated.
I was upset again and stated I didn't agree with what they wanted me to do. I was told I was to go in session again but I said I was too tired. I also asked him if I was receiving the CCRD and he assured me I was. I wanted to get the hell out of there and knew I would not be back.