Thank you for your interest in scientology conditions and formulas. Welcome to this mornings class on the subject.
Now, granted I am not an encyclopedia by any means, I will try, from my own experience and memory, to give you all a sampling of what the conditions are about according to my own explanations.
But remember, to get the straight dope, go to the source of the original materials, if you dare....
My attempt here is to give simple (fairly simple) but (somewhat) complete explanations, based on what I have studied. It isn't word for word. It isn't "standard tech." If something I have wrote is in conflict with that you have learned, read, then maybe I am wrong.
I am explaining this stuff so that when someone talks about a condition, or step or whatever on this board, anons and those people that don't know can understand what the heck we are talking about when we speak such babble.
(Disclaimer edited using advice from fellow member Bea Kiddo - please give her three cheers
)
*****************************************
In Scientology, the relationship of a job, organization, or person as regards an activity or area can be expressed being in a certain condition. Thes conditions have formulas that are connected with them. The idea behind the formula is that proper application should bring about an increased condition, or a higher level of survival.
The conditions, in order from highest to lowest are:
Power
Power Change
Affluence
Normal Operation
Emergency
Danger
Non-Existence
Liability
Doubt
Enemy
Treason
Confusion
The conditions can be broken up into 2 or 3 general catagories (depending on how you look at it). Non-Existence, Danger and Emergency are consired to be levels where your survival is decreasing rather than increasing. Normal, Affluence, Power and Power Change are conditions where survival is increasing or getting better. The conditions below Non-Existence are considered damaging; in other words, not only is the activity's or person's survival decreasing, the person (or organization) is actually causing harm to himself/itself or others.
We will start with the conditions from Non-Existence up.
All of these conditions (except power change) can be indicated by the level of production of a person or activity as measured on a plotted graph, the graph being units of production (statistics) over time.
Also, as a note, when one starts with Non-E, one is expected to follow all conditions formulas up to normal regardless of what a graph might indicate. There is no "Normal Operation" for a person who is new, regardless of what the graph says. The POST may be in a condition of normal. See Power Change.
Non-Existence:
This is the condition of the person when they first begin or if the person is not actually doing anything effective. On a graph, it would look like one of these:
NEW PERSON: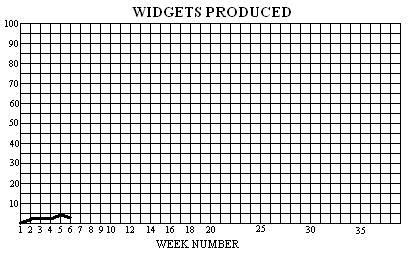 GONE DOWN TO NON-E
To get into a higher condition the person is expected to:
1. Find a communication line
2. Make yourself known
3. Discover what is needed or wanted
4. Do, produce and/or present it.
Basically, once you become the new letter writer, set yourself up ("establish a safe point" - a position from which to operate). Go around to the people that work around you or above you and A) let them know you are there B) ask them what they need or want C) do what is needed or wanted according to your position. If someone does this effectively, they can move into the next stage.
Danger:
At this stage (going up) you are becoming more in tune with the position but seniors still have to step in and do the job for you because you are not up to that level yet. If you have moved down to danger, it means that there has been a steep decline, there has been a long term decline or higher ups or other people have found it necessary to step in because you are not providing the result. This is called Danger because you are in very real danger of going into non-existence (being unknown as the _______) and/or losing this position.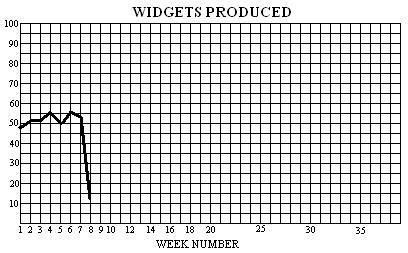 The steps are:
1. Bypass. For the person this means Bypass habits and normal routines. Stop doing whatever it is you "normally do." For a boss it means, ignore the person normally in charge of the activity and handle it personally.
2. Handle the situation and any danger in it.
3. Assign Danger. For the person, accept the fact that you are in danger. For the boss, assign the area that had to be handled a Danger Condition.
4. Get ethics in. For the person, stop doing anything that is counter-productive. For the boss, handle the personnel by Ethics Investigation and disciplinary actions.
5. Reorganize the activity so that the situation does not happen again.
6. Recommend clear rules and policies that in the future will detect such a condition or prevent it from developing again.
Well, if you are the person, for example, it means whatever you were doing, stop doing it and actually get the result that is needed. For out letter writer, stop leisurly writing letters and start typing them, or don't take 1 hour meal breaks, only take 1/2 an hour. SOMETHING. Whatever habits you have, don't follow them. Actually handle whatever it is that is creating a situation that the job isn't being done. Get clean on anything that you are doing that is destructive (I chat at my desk for an hour everyday), reorganize your area so that the dangerous situation doesn't return (delete the chatting software from your computer), and recommend whatever you see as needed so that such things don't occur again (don't allow people to bring laptops for letter writing).
Going UP the conditions is more mild than going down. Going up, there is no special emphasis placed on discipline. When one is assigned doubt (going down) one must write all O/Ws and report any out-ethics situations. Any that are unreported and found out later recieve stiffer penalties.
Emergency:
At this stage, things are going down mildly. Immediate action must be taken.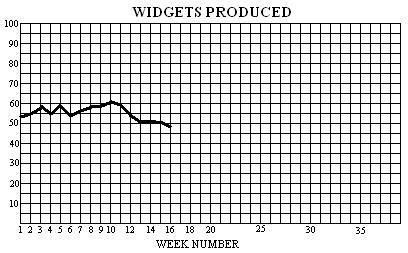 1 Promote. This applies to a group or activity. For an individual, it is produce.
2. Change your operating basis. if you went into a condition of emergency, and then promoted or produced, it doesn't alter the fact that some old operating basis put you into Emergeny.
3. Economize. Cut all wastefulness of resources. Anything that doesn't result in a promotion or production of your product must be cut out.
4. Prepare to Deliver. Do whatever is needed to increase your ability to produce.
5. Stiffen Discipline. Tighten up on things. When actions are ordered ensure compliance takes place. Cut out mistakes and things that are distracting.
If someone reached a state of emergency, only swift action will produce an increase. If Emergency lasts too long, then one is in Danger.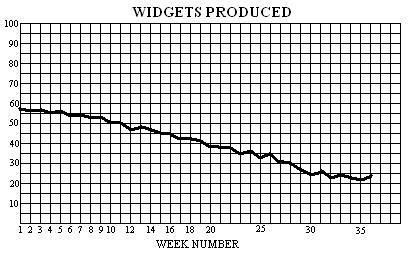 DANGER BECAUSE OF EMERGENCY GONE ON TOO LONG
For example, for our letter writer. Write a lot of letters. Get those letters done. And then look at what might be slowing you down. Going and getting only a small number of envelopes at a time. Taking hourly smoke breaks. Whatever. Find those things that slow you down and change how you do them. Cut out any waste of paper and envelopes. Don't throw away that "almost empty" can of stickum. Don't spend money on things unless they will help promote or produce. Get yourself boxes of envelopes rather than a few at a time. Make sure there is postage purchased so that the letters can actually go out. Don't take a 15 minute break every couple hours, take only 10 minutes. Things like this.
Normal:
This is the condition of steady increases. Flat levels does not indicate survival. Only steady increases means a level of survival.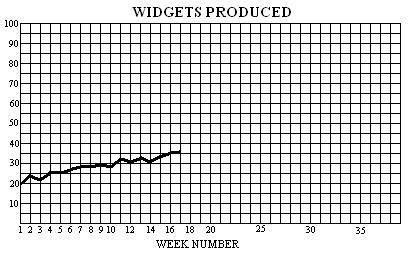 1. Don't Change Anything. Whatever you were doing to get that increase, continue doing it.
2. Discipline is mild. Bosses might let little things slide. Oh, he's taking hourly breaks. No problem. Oh he's a little late. Comment mildly, no accusations. Ethics are mild.
3. Look over the activity carefully and figure out what caused the improvement. Strengthen those things without abandoning other things that are done.
4. If there is a small decrease, find out what changed and remedy it.
Affluence:
Wealth and abundance. Things are increasing rapidly. This is considered the most volatile of the conditions.
1. Economize. Don't buy things or hire people with future commitments. Cut out waste. Don't spend all of the increases you have recieved.
2. Pay every bill. Scrape up all that you owe and pay it. That box of paper you bought on a credit card, pay off the card. Pay off the accounts you might have built up. Pay it all.
3. Invest the remainder of any resources in equipment and help that makes it more easy to deliver.
4. Discover the cause for the affluence and strengthen it.
Power:
This can be defined many ways. A person having great influence or great stability in his position. Power in Scientology is defined as the ability to hold a position. A person who is so successful at a particular job that he is unassailable is in a condition of power. On a graph, it is indicated with a new and sustained normal increase after an affluence. (One week of normal after an affluence is not considered power. Only SUSTAINED normal.)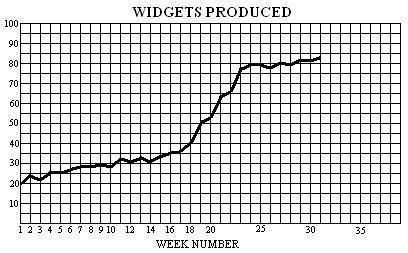 Do not disconnect. Honor and stay connected with all those communication lines that helped you get into a condition of power. Take leadership and responsibility for your connections as an intrinsic part of your success.
Delineate, map out, write up all the lines and actions. Write it all down. If you do not do this, you will never be able to move on succuessfully. You will never be able to disconnect or retire. If you can write up your position sufficiently, you will be able to completely shed it when it becomes time to move on. If you don't people will still be coming back later to get advice, etc.
Write up all the successful actions, alliances, suppliers and connections and get it into the hands of the person that will now be taking over.
Do all you can to make the positon able to be held successfully.
Power as a Leader
For a leader, a condition of power means that you must let people do their jobs. Either lead them or let them do it.
When the game is over, move to something new. If you don't provide something, someone else will. And if you don't let them the game becomes getting you.
When you have power, you must excercise it. Don't let it stagnate. Either use the power or delegate the power to be used in your name. Otherwise you will lose it.
USe the people you have effectively. Don't let them do nothing or they become unhappy.
If you leave or retire, make sure all obligations are completely settled. Empower the people that helped you, have tenable defenses against enemies. Move completely away from the activity. Don't hold on to the little bits. Abandoning power completely can be dangerous.
If you are close to a power, or have been delegated power, do all you can to protect the power. Don't let anyone attack the power. Because your position is based on that power. You don't have to tell the power the little details. Just do your job and watch his back.
And flow power to those on whom your own power depends. Don't feel weak because you depend on a power. Just help the power and don't do anything to harm the power. THat is the road to failure.
POWER CHANGE:
If you are lucky enough to inherit a position or job that is successful, the first thing you must do is not change anything. Don't do anything your predecessor didn't do. Don't sign anything he wouldn't have signed. The position is in a normal operation at a very high level. You must find out what was done when it was successful and learn to do those things.
Those are the steps for taking over something from someone who is successful.
When you are taking over for the unsuccessful, apply emergency to the position. In other words, promote.
The next post will be on lower conditions (Conditions below Non-Existence)
Last edited: