When I was first on course in the Scientology Academy, during the early 1970s, Org trainees were returning from the Flag ship.
They left relatively normal people and returned as purple faced fanatics.
"Ruthlessness" and "unreasonableness" were regarded as desirable characteristics.
The giant, gold framed, photo of Hubbard looked down on us. Right now I can't locate that photo, but here's the same photo - slightly altered - that appeared on the cover of the audio book for the 1987 'Messiah or Madman?"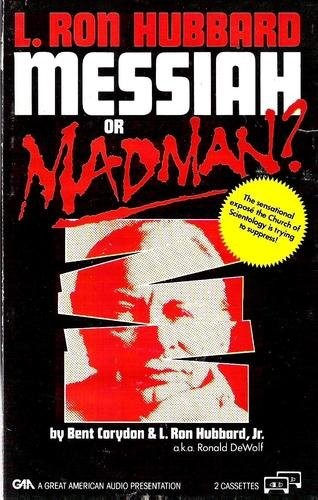 Miscavige later discouraged this "pie face" photo and substituted it with a collection of photos taken late at night by Hubbard, of himself. Hubbard had the good sense to put these in a box and store them away. After Hubbard died, Miscavige found them and used them. (A "wog" PR firm had told Miscavige that the full face Hubbard photo was intimidating.)
Anyway, the course supervisors of 1971 and 1972 in the Manhattan Org would begin each day with, "What are we going today?" to which the (then) packed Academy responded "Produce!"
Great emphasis was placed on "Making those demo kits move!" and Supervisors hovered about with Pink Sheets.
I put up with all that and completed all my courses and auditing.
A few years later I went back on course and found the atmosphere had changed. This was 1975 and was the era of "BTBs" or "Board Technical Bulletins." (Long story.) The Supervisors were laid back (down right limp wristed) and the numbers of students had dwindled.
Oddly enough, as annoying as it sometimes was, I preferred the earlier fanatical approach.