Humankind, has existed for many centuries for thousands of years, and during this time the experiences of man,
the hope the love, the pain and the death
, has created an image, not an image of desparity as some would have you believe but an image of hope. We will examine what this image reveals and the wisdom that it brings for mankind in this discussion, I will be placing the publication by Ron L Hubbard titled:
A Note on Past Lives
(by Ron L Hubbard)
To reflect on the end of this universe as we know it, (the earth and this form of human consciousness), against the new universe as humankind will come to know it.
Humanities Engram
The existence of mankind testifies of a freedom that he has not been given as of yet
. This engram or as Ron L Hubbard defines it: "a mental image picture which is a recording of an experience containing pain, unconsciousness and a real or fancied threat to survival. It is a recording in the reactive mind of something which actually happened to an individual in the past and which contained pain and unconsciousness ... It must, by definition, have impact or injury as part of its content. This is a correct summary of humanities consciousness "footprint" since humanity became "intelligent".
The "hope, love, pain and death" that exists with mankind can be viewed as a form of trama, when expressed as an "engram" or a visualization of repressed emotion.
This "trama" in reality, actually expresses what we can visualize as the known universe
, and because this "trama" is apart of man solely because mankind's consciousness has not been awakened, it is entirely the description of the "new universe" that has always been missing.
Now going back to the beginning of this conversation, Ron L Hubbard wrote an article called
"A Note on Past Lives"
. Now this "engram" Ron L Hubbard describes of the trama of a past reality, is really the trama of this reality, which is the picture of the evolution of humankind, the "new universe". So we can view this "engram" of man, as a different kind of foot print. See Picture.
In which case this snail can be viewed as a trama solely because it has not come out of its shell. And when the snail comes out of its shell it is no longer viewed as being in trama because the shell has been removed.
A Reflection on Humanities Engram by Ron L Hubbard
Past lives, or times we have lived before, are suppressed by the painfulness of the memory of those former existences

. The memory is contained in mental image pictures which, on close viewing, are capable of

developing a reality "more real" than present time

.

People have also been animals and perhaps some animals have been people.

There evidently is no gradient scale of advance, as in the theories of reincarnation

, but there are cases on record of preclears who got well after a life as a dog or other animal was run out by an auditor.

Life is never dull in the researches and practice of Dianetics and Scientology. The motto is—

What is, is, not what we wished it were

.
The conclusion of another reality, has always existed with humanity, this has took the form of reincarnation, and reincarnation has become a picture of another reality for man. It is the other reality that no-one has never been able to clearly define, simply put: because it has not occurred as of yet.
The other reality that scientology has defined as "What is, is, not what we wished it were"

,
implies an inevitable relationship that has existed with man, that has been a reflection of reality, not the reality that man has defined through base concepts like reincarnation, but the reality of the UNIVERSE, that exists but has been unattainable because mankind was not ready in the past to obtain it, and this is the mystery of evolution that Ron L Hubbard has defined, that is to say:

"What is, is, not what we wished it were" - this is the reality of the law of NEWLIFE, that mankind is being given an infinitely greater portion which is what the trama of this consciousness has alluded to, but man has defined it with limitations, and those limitations will die with the archic man of this age that identifies with the spick and the negro.

I will change the tone of this discussion for ambiguity because there is nothing for the "Wog" to define himself with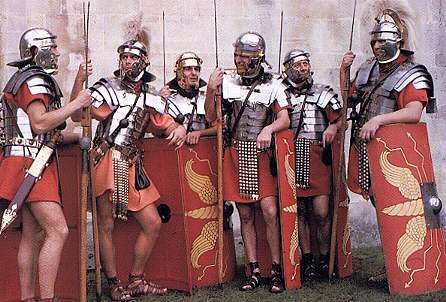 Jesus Christ always said that it is unclean to beat a human being with more than 40 stripes because they are made in my image. However, jesus Christ ultimately ended up being beat with more than 40 stripes because he was scorged for commiting no crime and then his was crucified.
Fast forward about 2000 years later, here I am saying that I was resurrected from the dead and that mankind those who accept me will also be resurrected. However, ultimately I will not be resurrected with you, and I will be burned up by fire, like the children who forgot god.
I am giving the general public a warning but this warning is directed at the spick and the negro, you can all fall down dead and you will be denied the dignity of dying by fire. I intend to encourage you to strive for the dignity of dying by fire, and not by provolking the lord, and this is especially true in the united states of america. Where you can percieve that you would gain the most by hurting the general population.
I prefer to keep the emphasis of my testimony as man helping man to die by fire, and as man helping man to accept me, because my law is the NEWLIFE. So I can understand your need to be cut down, and if you ask and beg enough I will cut you down, that is the spick and the negro.
But seeing as you do not believe, how can you provolk my god, and so I will leave this this thread on this note, if there isn't any additional questions.
Last edited: