These Pictures Just In! Via Anonie email, thanks again to that vast SP grapevine.
It looks like there was a good event held today with around 35 people protesting at Int Base, located on Gilman Hot Springs Road, near San Jacinto/Hemet in Riverside County, California.
Scientologists were naughty (as usual) and turned the sprinklers on protesters, played an annoying dissonant very loud organ chord over the loudspeaker system (violating the County noise ordinance!), nearly ran over two protesters with a van, etc., and a clammy film crew came out and videotaped the protesters for posterity.
The real world media was there...Mark Bunker's XenuTV, Riverside Press-Enterprise Newspaper and Los Angeles ABC T.V. news reporter doing video interviews of protesters. California Highway patrol was there to observe, with no active involvement. I was told that the Riverside Sheriff's Department was called twice by protesters wishing to report legal violations by Scientology employees, but did not come.
Evidently there were some hired goons, plenty of cameras, Anons in wacky costumes, and caek! (All the essentials of a good protest~~
)
According to reports, the local wogs were craning their necks to read the protest signs, waving and giving hundreds of solidarity honks as they drove by!
Seems like everybody stayed safe, and the word about the truth about COS abuses was spread. Good job, everyone!
Here are pictures from the email:
"Photobucket from March 12 protest at Gold Base (shows all pics):
http://s269.photobucket.com/albums/jj80/RonRules/2011_March12_GoldBase/?start=all
Gathering together and getting geared up: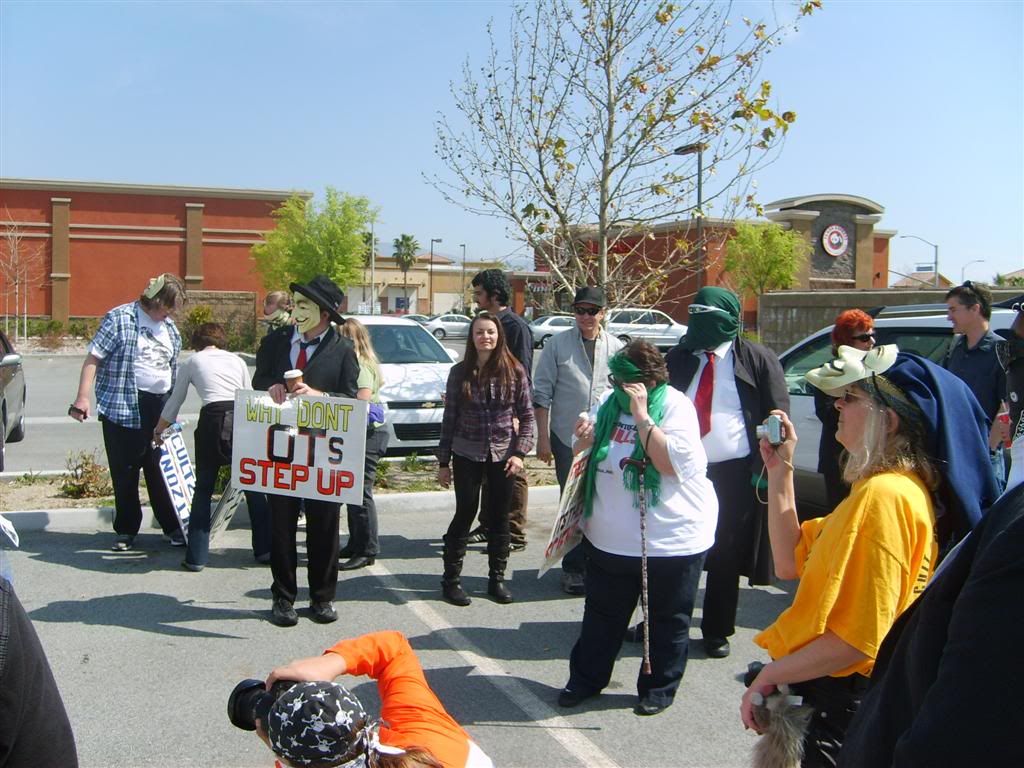 The Location: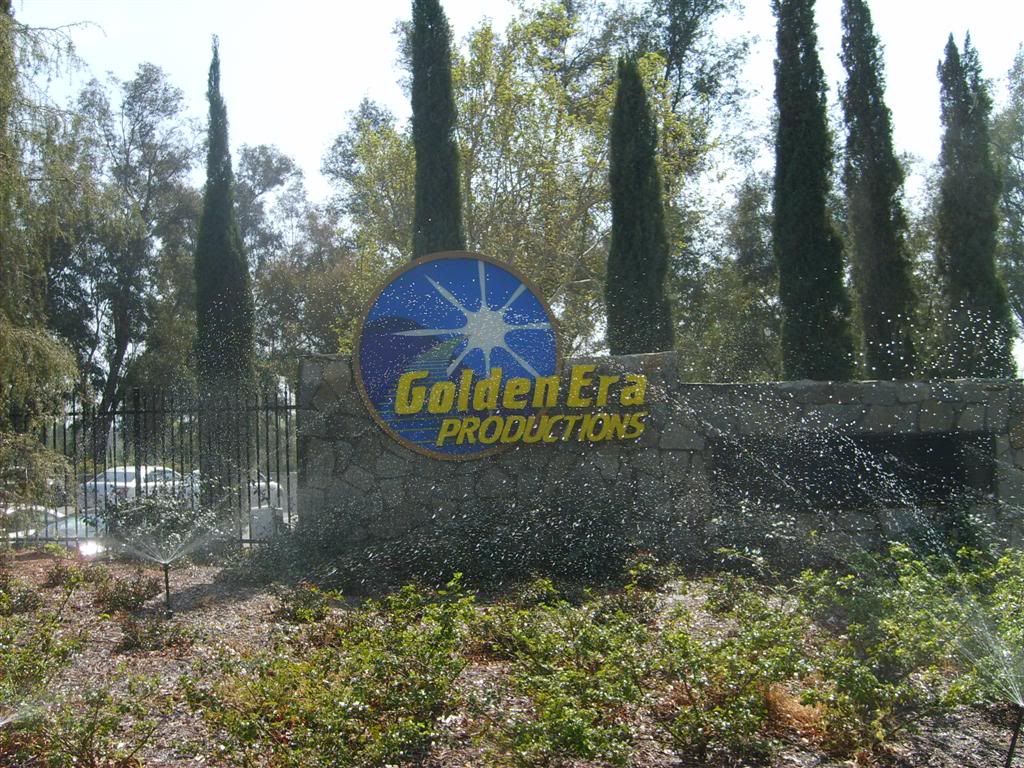 Sprinkler tech was used to push protesters back: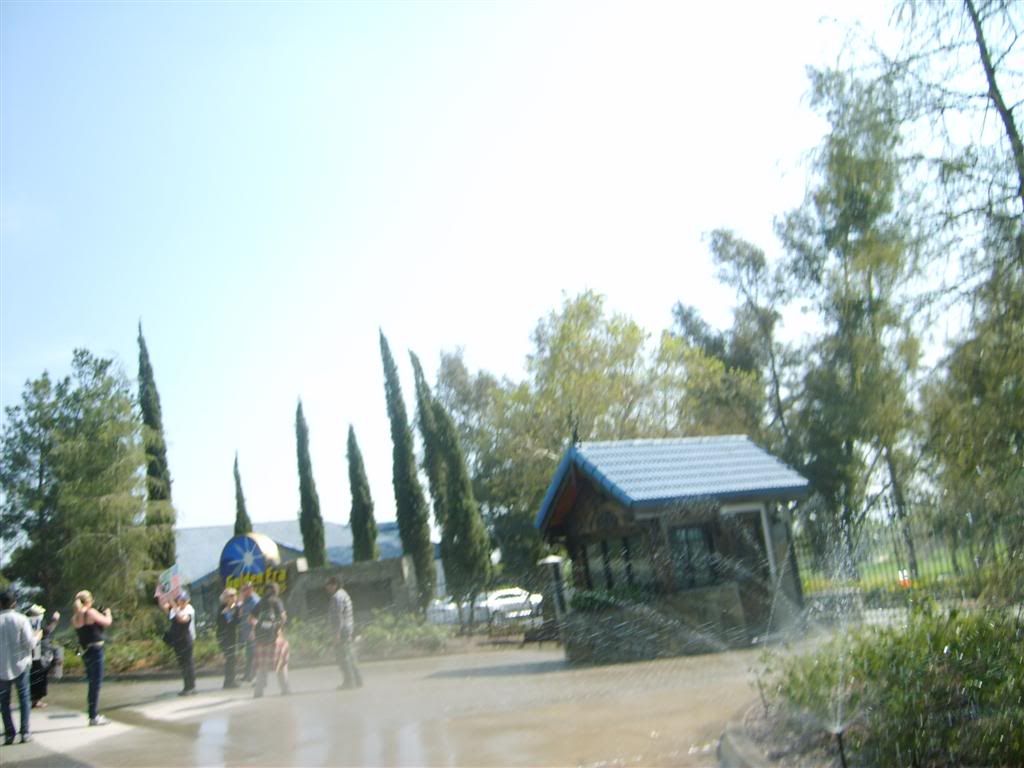 Not much room to park or protest, thanks to unlawful COS landscaping encroaching into the public right of way: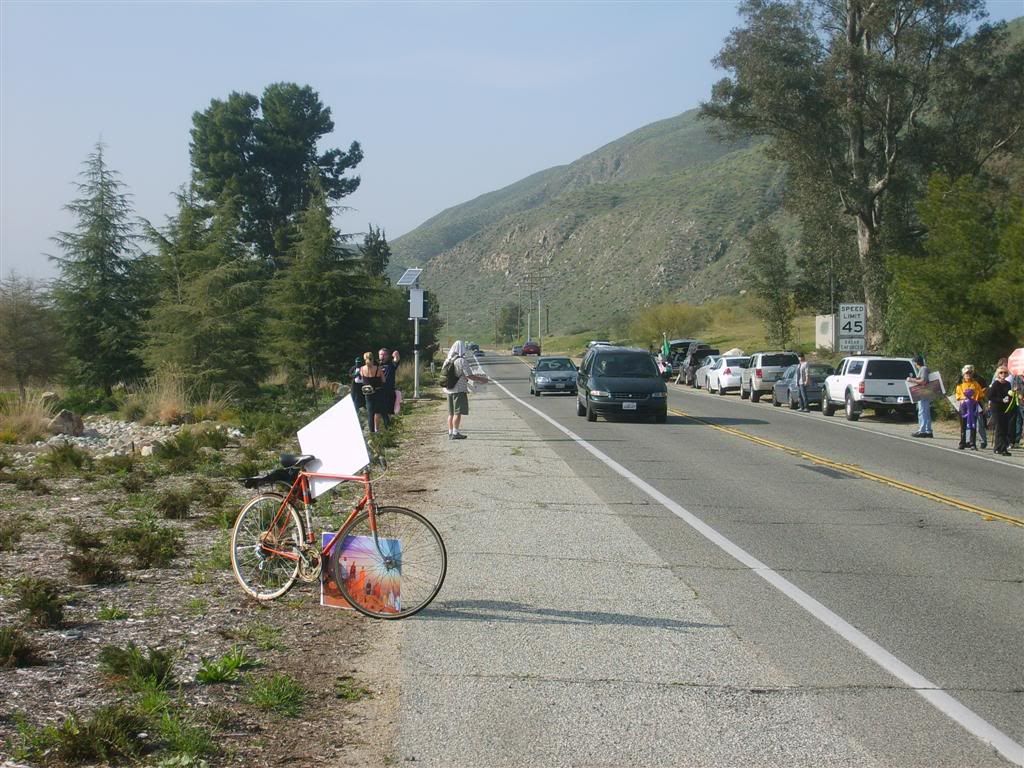 Not much room to walk safely either...right next to traffic due to illegal COS landscaping encroachment into public right of way on road. Their property line begins back by the fence that runs parallel to the road and dips back to the gates (property line runs just in front of the guard shack):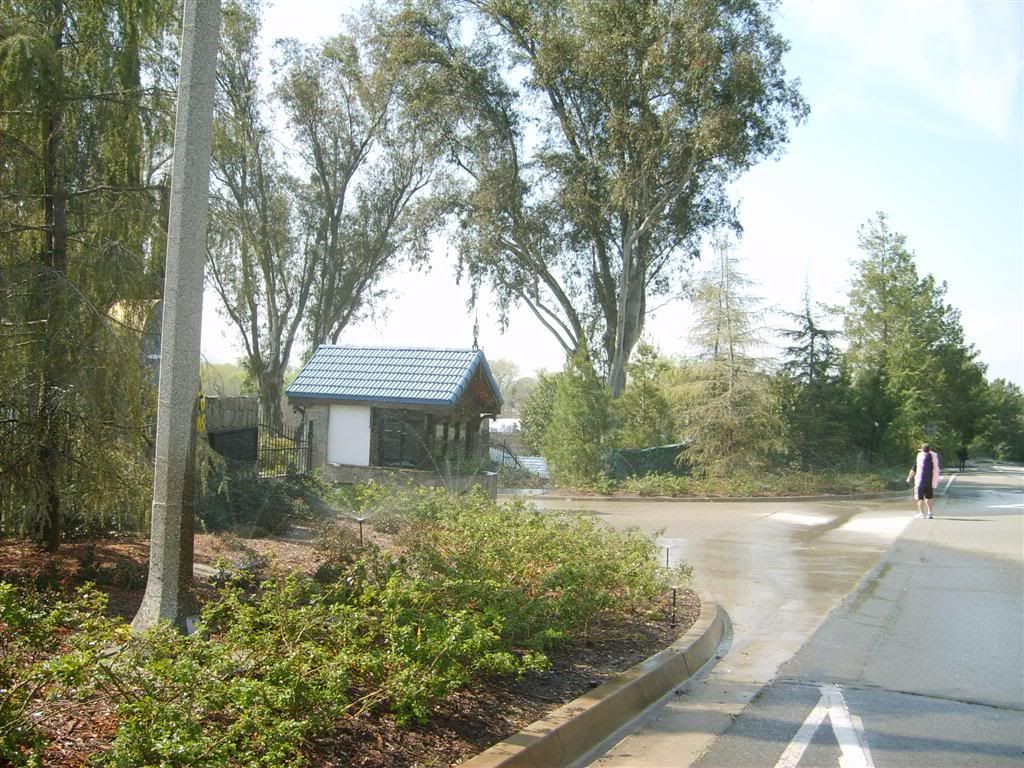 Here's Xenubarb with Hubbard's bust at the roadside (license plate) camera: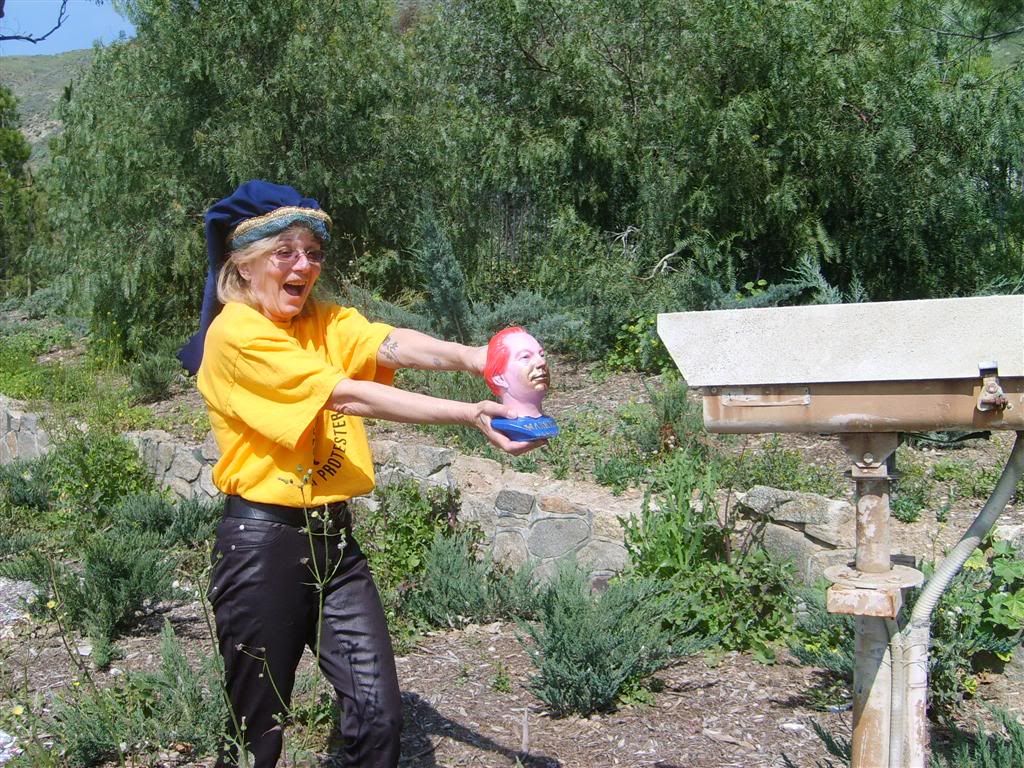 This says it all: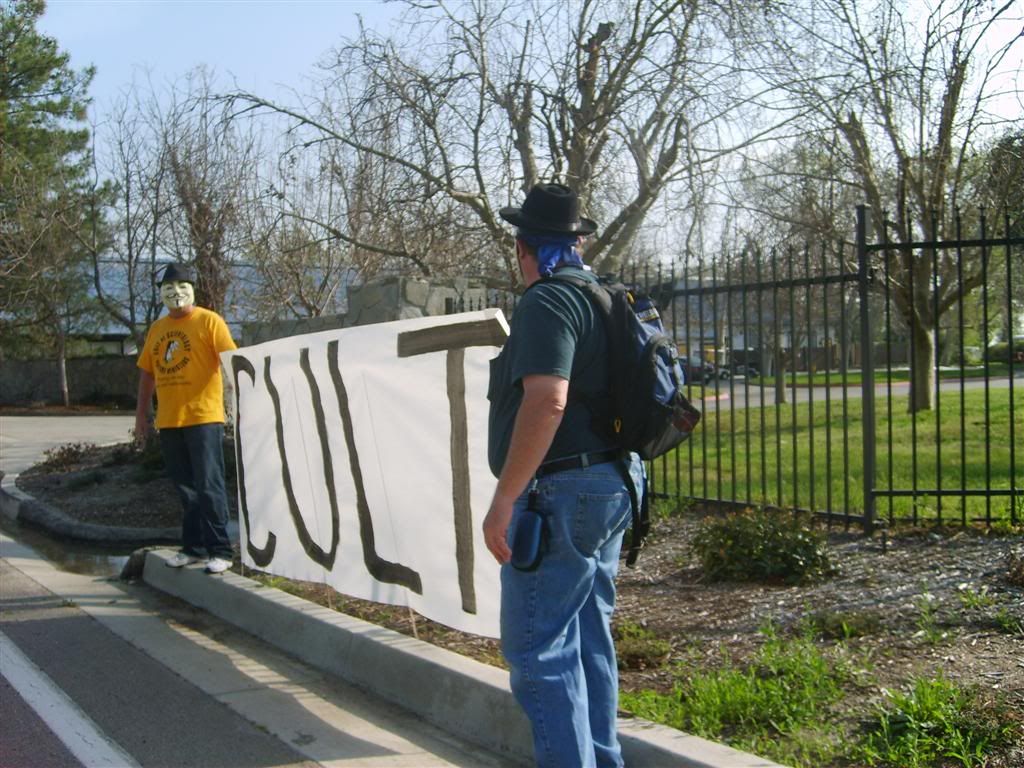 Mark Bunker hard at work: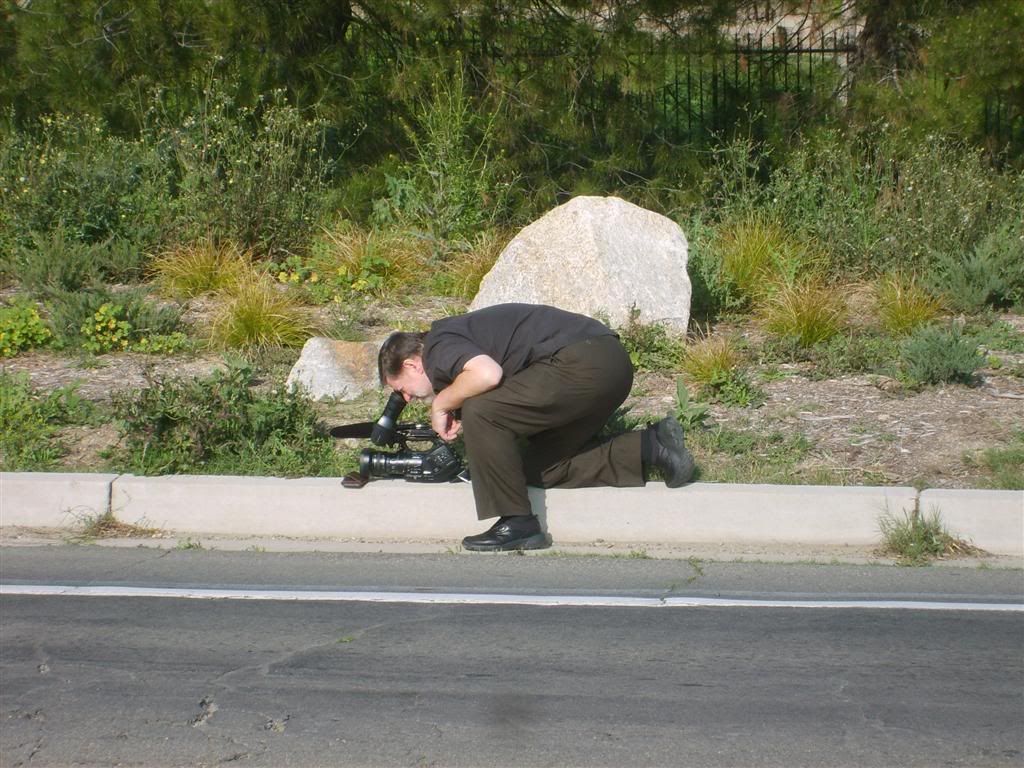 Two lovely ladies: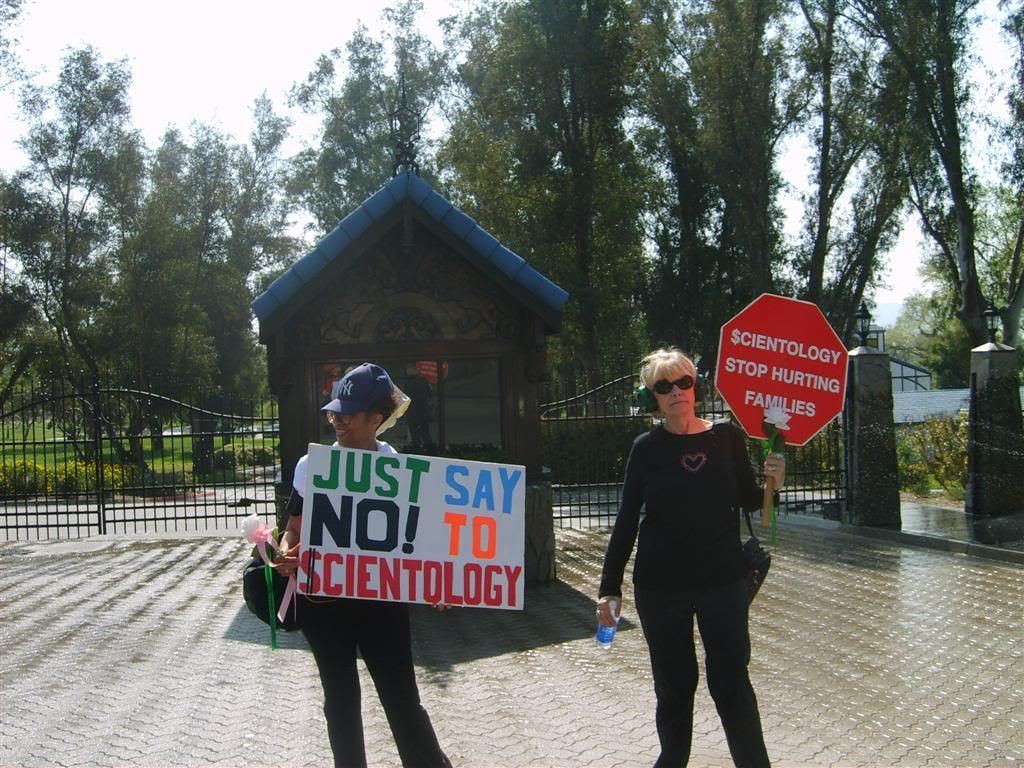 Here's the boat going nowhere: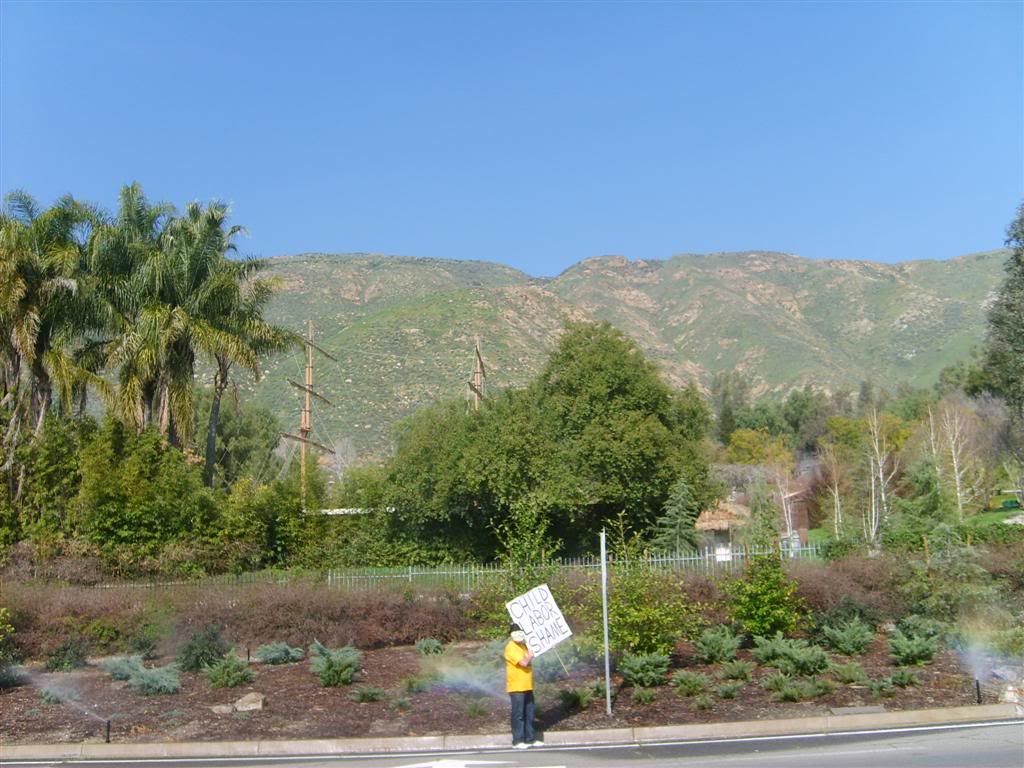 This looks legit, doesn't it?: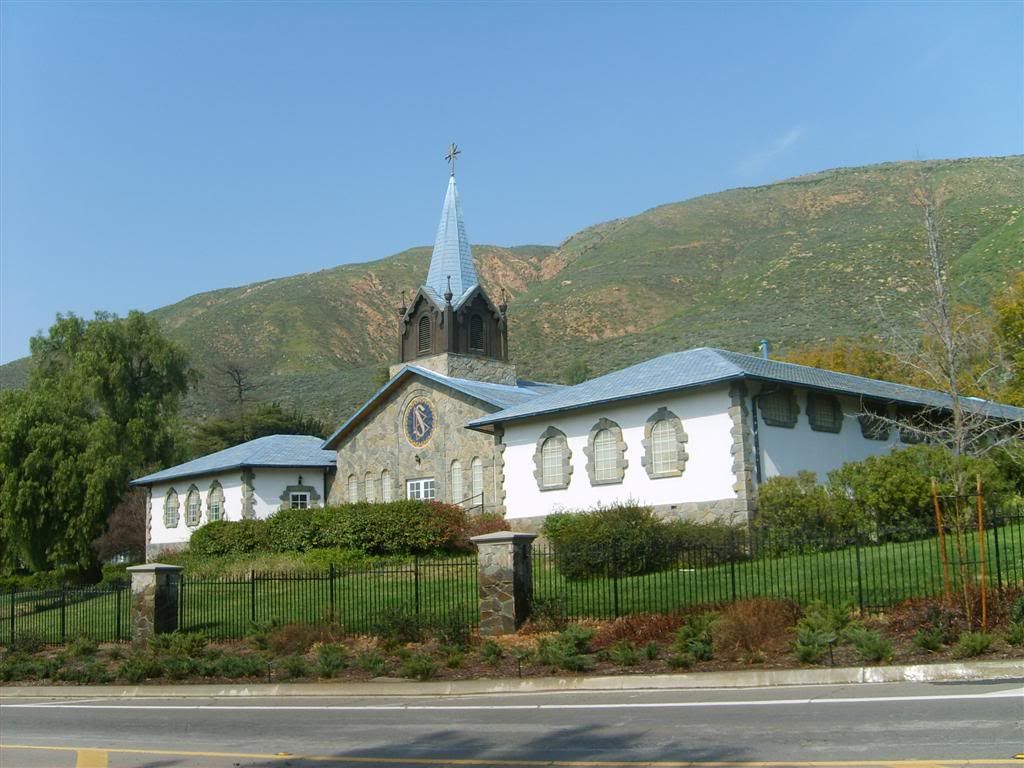 Until you see-- Inward pointing spikes: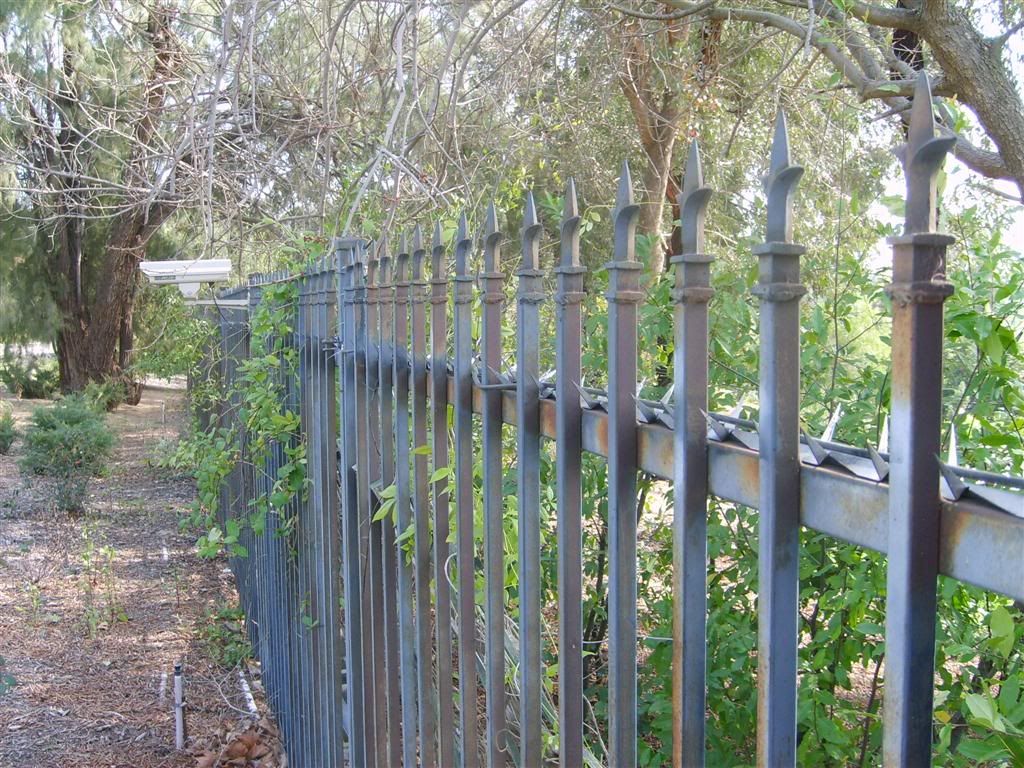 Detention area ultrabarrier: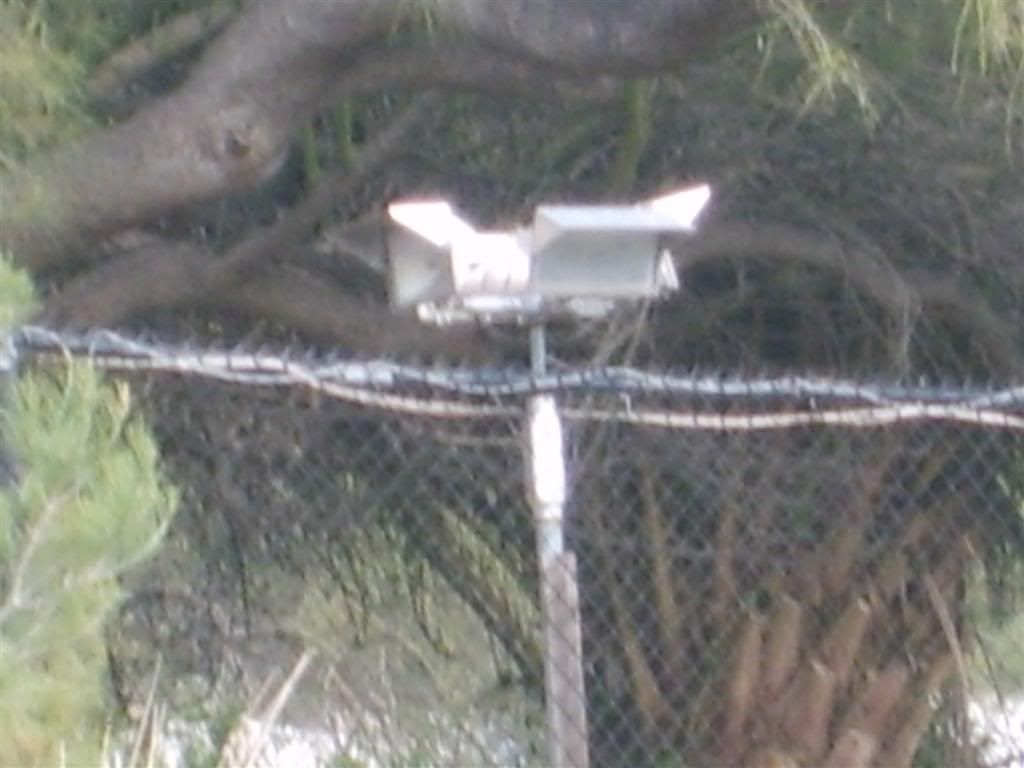 Hidden cameras everywhere: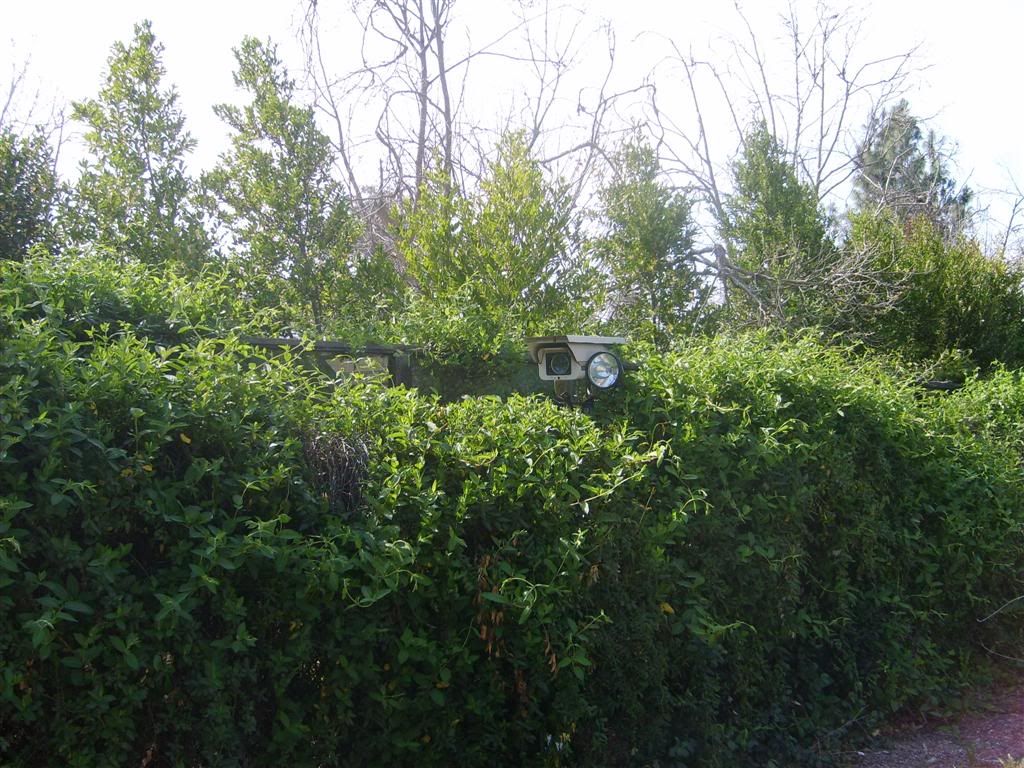 Motion detection/electrified fence? (Looks homemade & unsafe- "Oh, Code Enforcement!")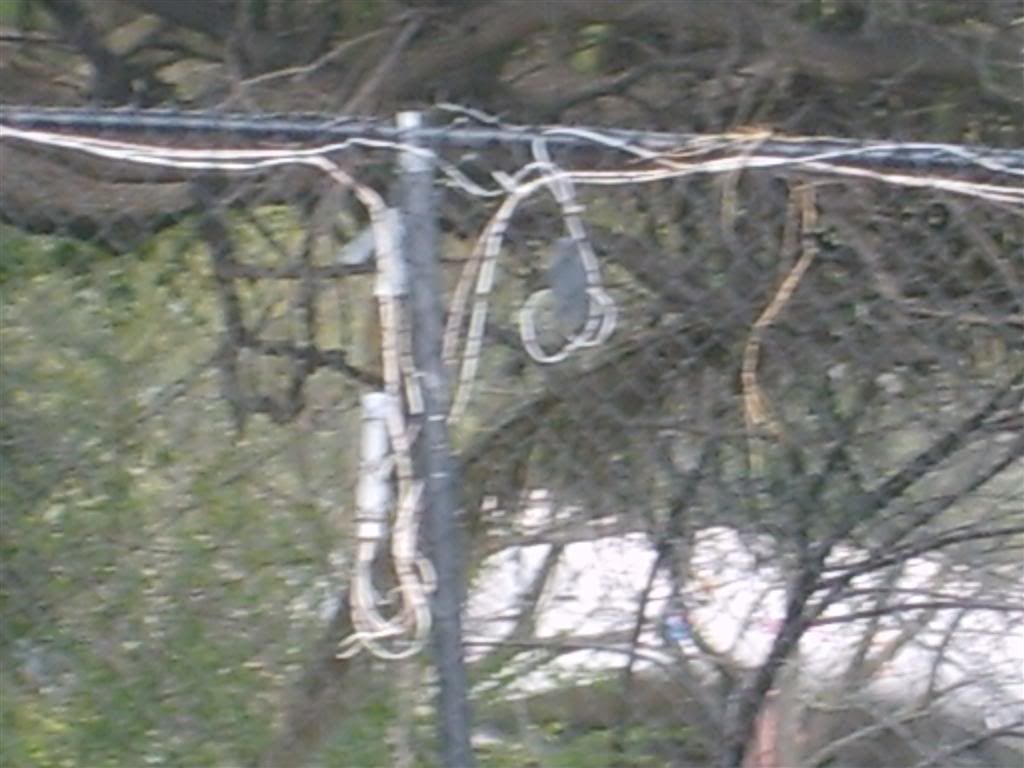 The spy binoculars looking at Eagle's nest . Apparently some real humans were at Eagle's nest today.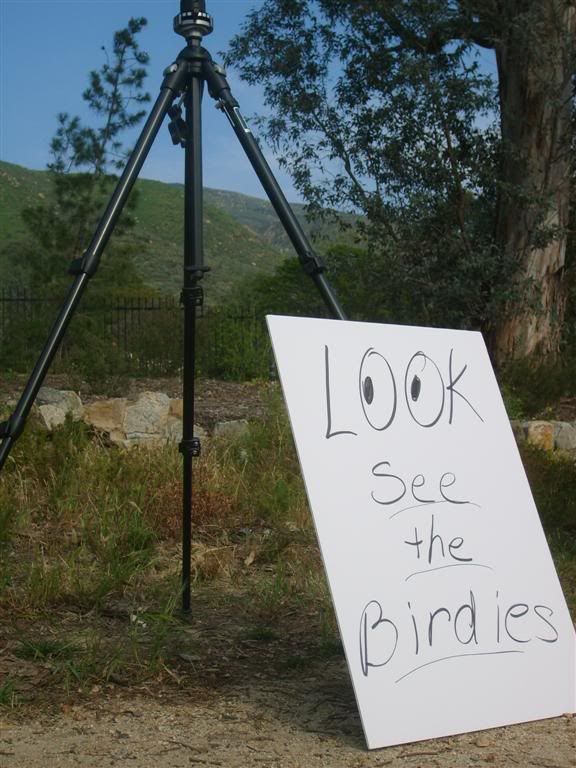 Two of the goon squad (anybody recognize them?):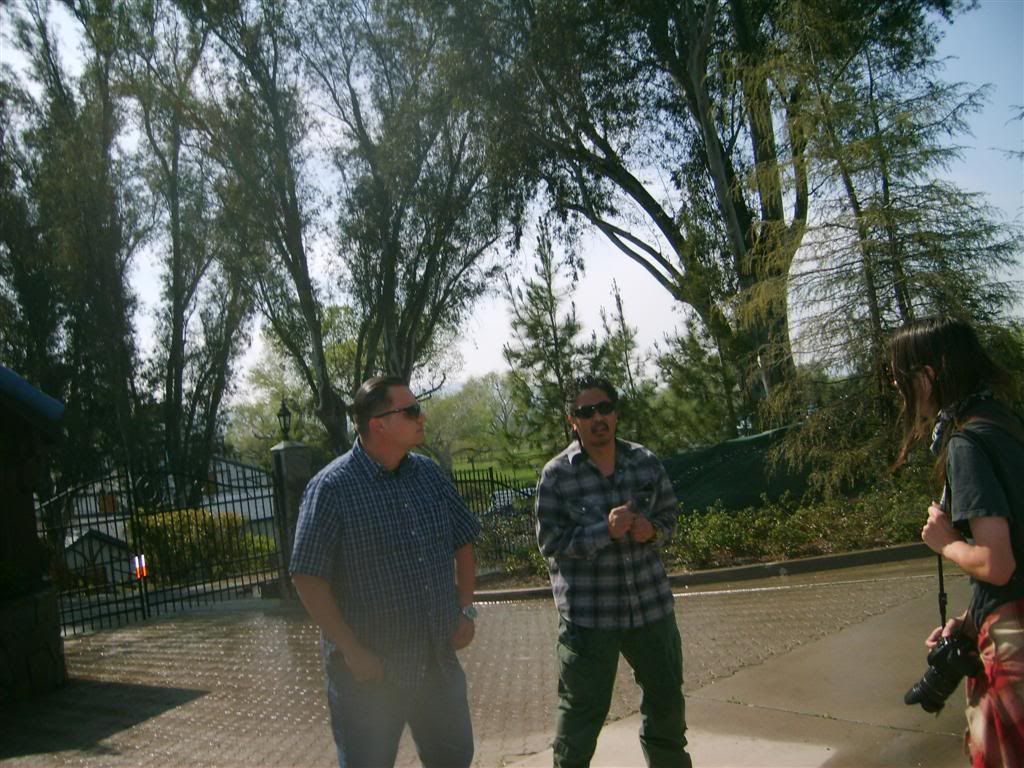 Gilligan's Island "film set" is still there...falling to pieces...constructed without permits and was supposed to be dismantled completely by last September...hmmm. County fines? Illegally graded protected wildlife habitat in foreground. Doesn't look restored yet...More fines?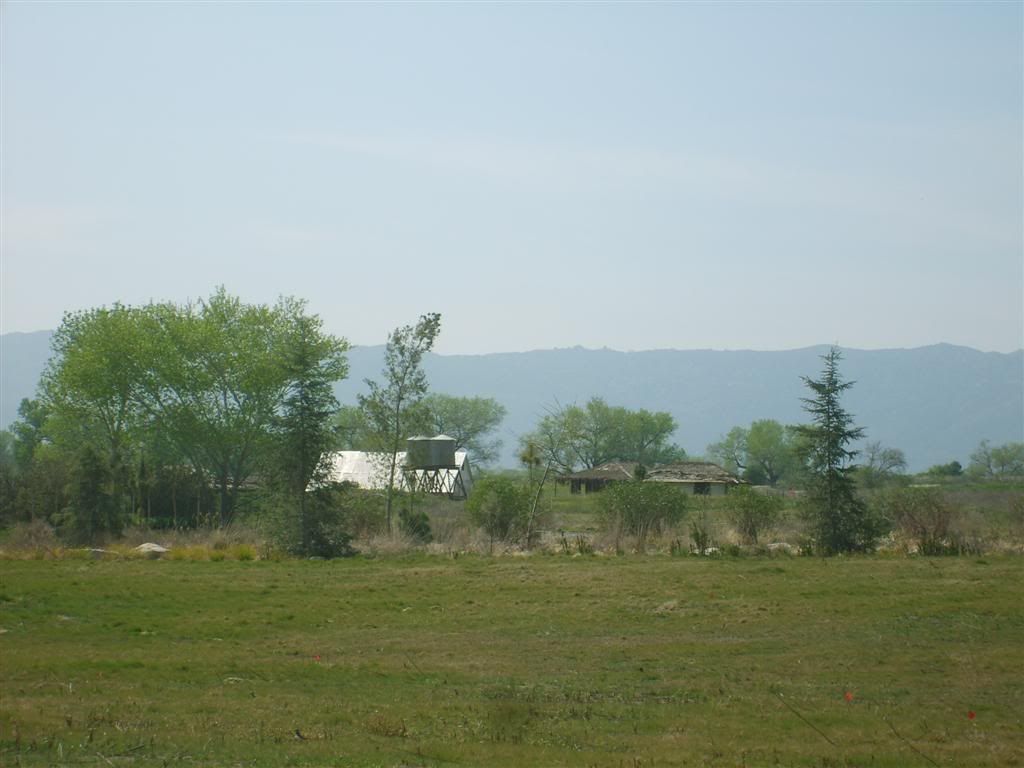 Here's the best part:
Two Sea Org Golden Era Production staff came out after all the protesters left and only the ABC reporter and I were left. They came to film her interview me I guess. That's when the camera wars begun and she filmed them filming her, and they danced around together with cameras. Someone told me there is a "camera incident implant" and that they are trying to "restimulate" us all with using cameras. Can anybody shed more light on this?
They would not talk initially and the situation was a bit tense. I moved away and she was able to talk to them a little bit. I came back and offered to take them out for a steak dinner (they looked really hungry) and they warmed up, we had a conversation and I asked them about their wages, their relationships, the last time they kissed a girl, etc. and soon after that they said they had enough footage and left. Hope that allowed them a little glimpse of real life as it might be for them someday.
.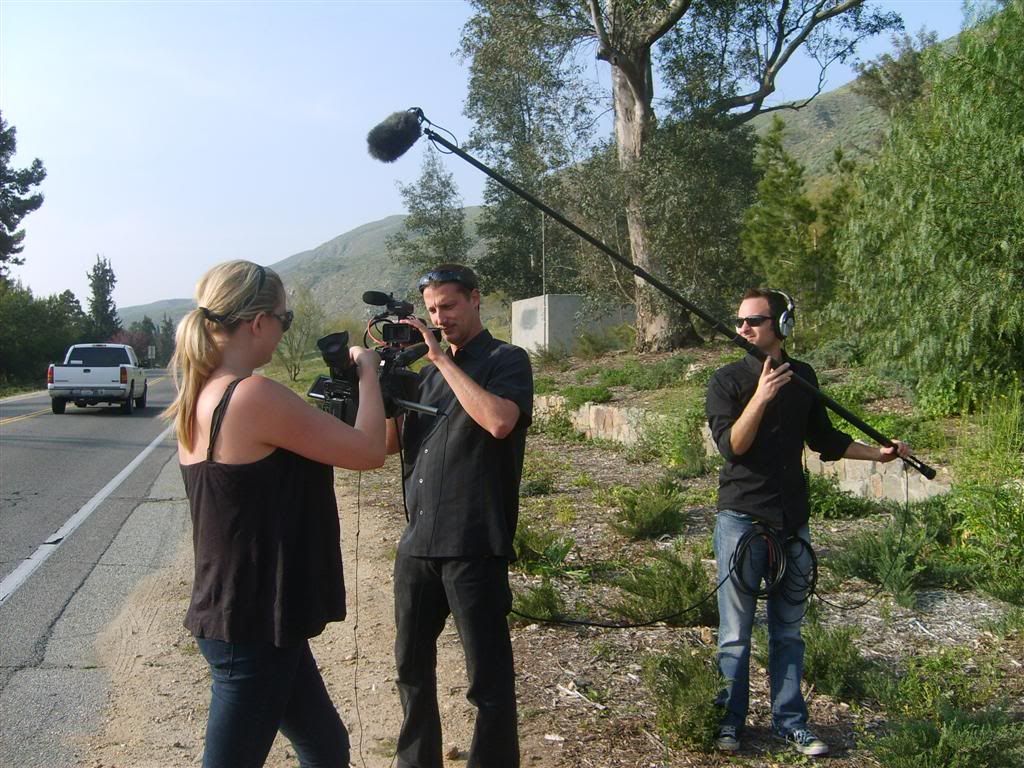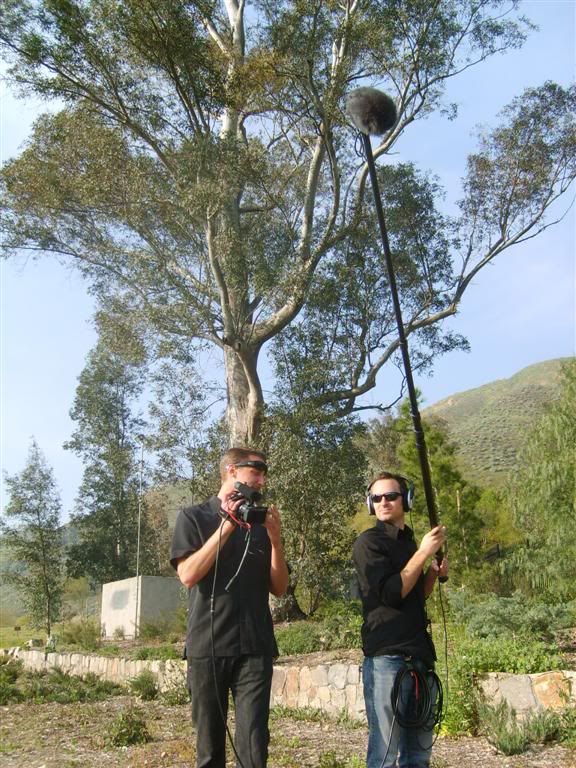 My favorite picture of the day, the money shot. Please identify these persons if you can: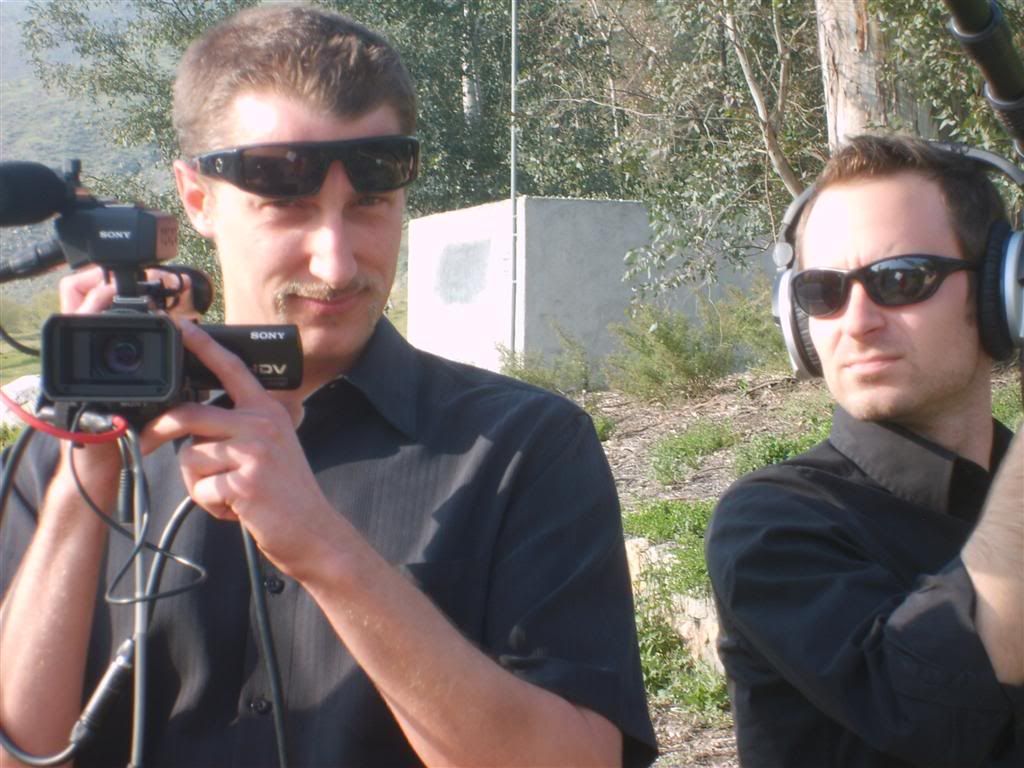 Other fun pictures: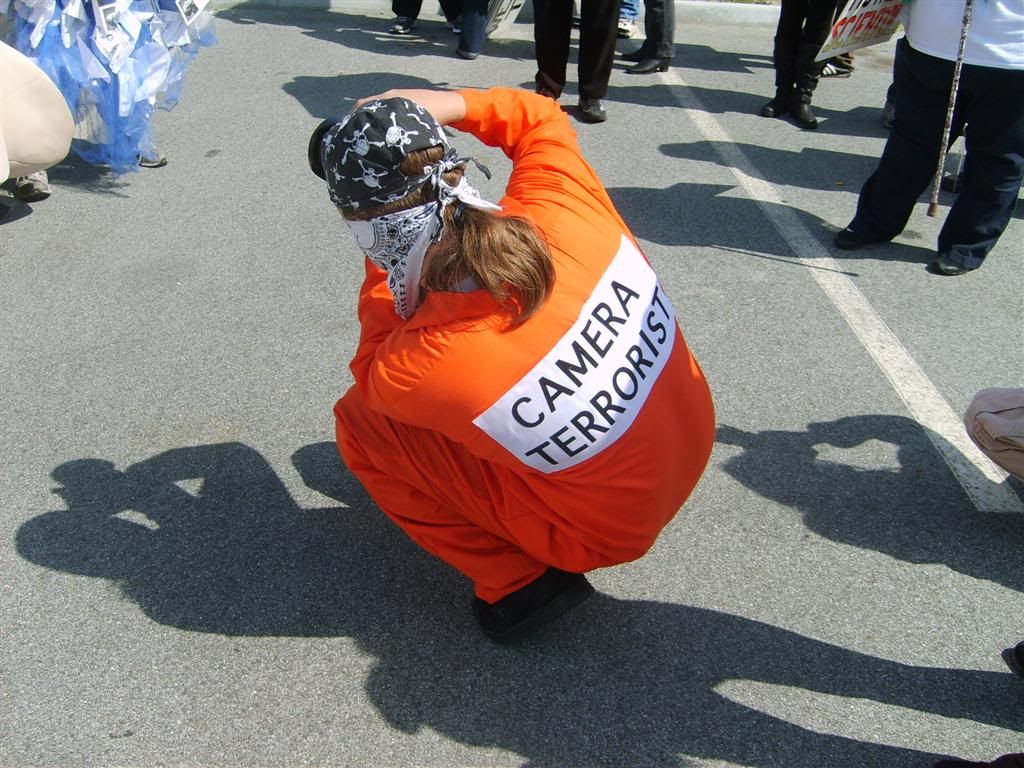 There were some crazy costumes: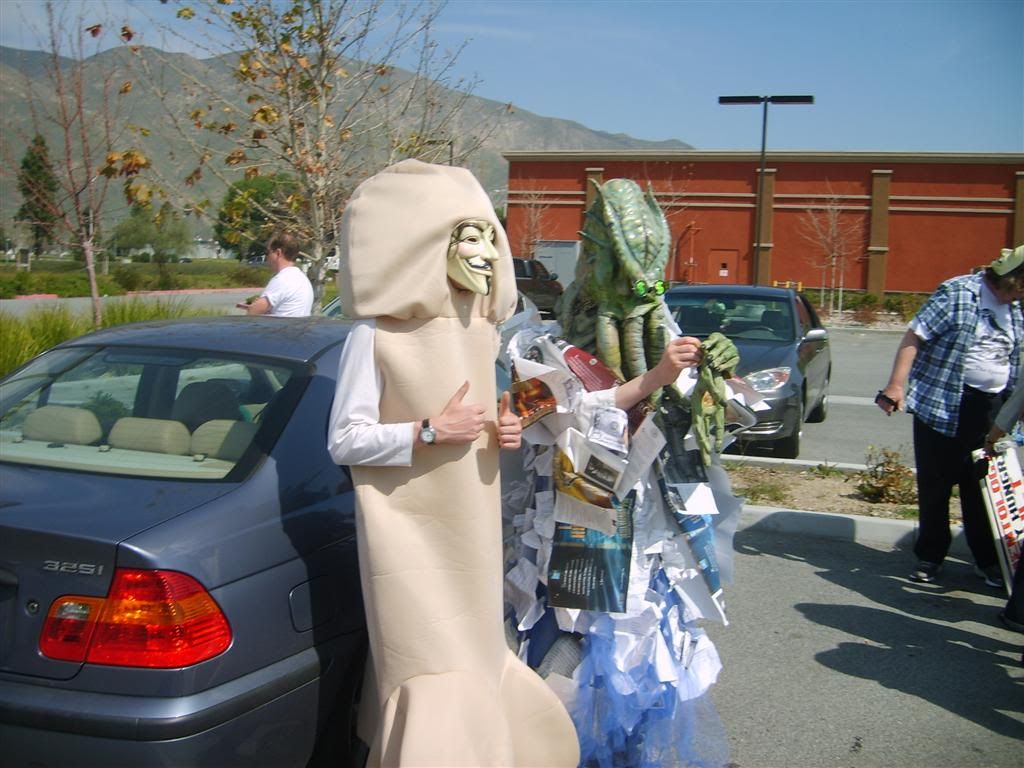 Here's the Castle: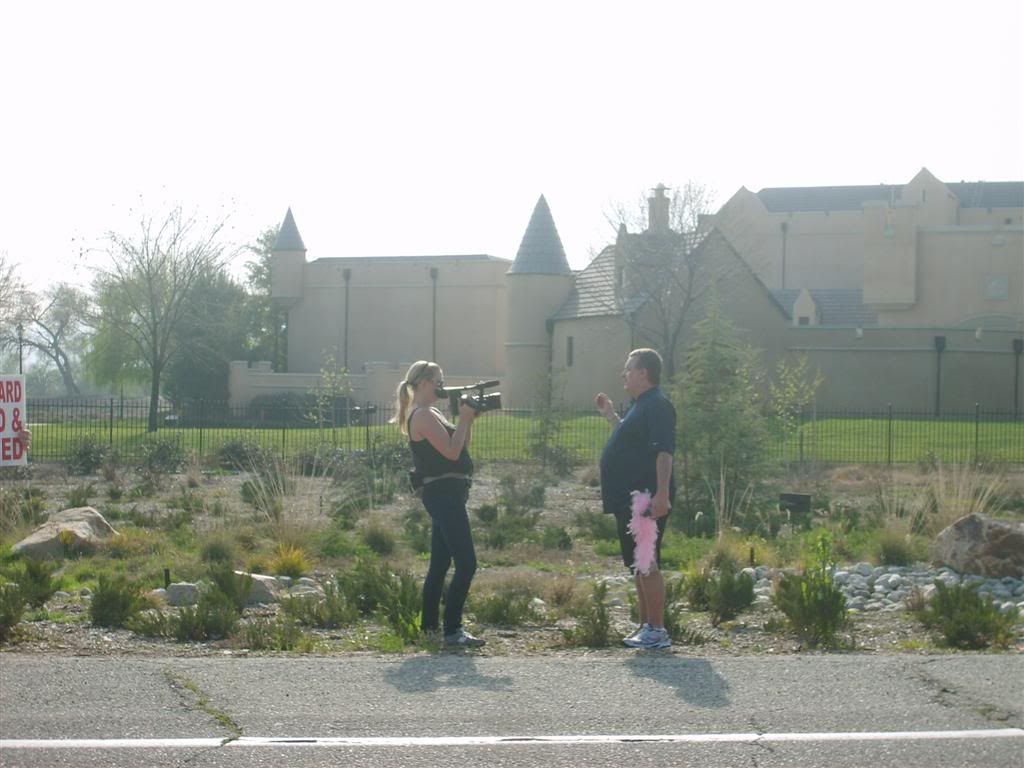 "
-end of email-
Last edited: