Some background​
Russell Miller's Barefaced Messiah and Bent Corydon's Messiah or Madman? are very different books. Each complements the other.

Messiah or Madman? was published first and, having been under attack, was rushed to print with an emergency cover:​
________________________________
​
This is the cover of the expanded and updated 1992 paperback edition, and the 1996 further expanded hardbound edition.
​
​
There is also a 2005 Russian language edition.
____________________________​
The cover for the 1988 audio cassette version of the book: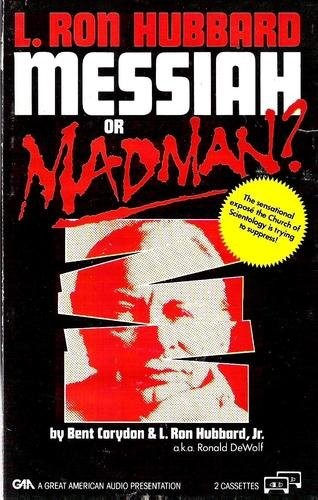 _______________​
The intended cover for the 1987 first edition of the book had featured Hubbard's head flying out of an erupting volcano, but was stopped, by Scientology, by court order.
Messiah or Madman?
was not really a biography as much as an examination - using an unorthodox format - of both Hubbard
and
Scientology, including, in detail, its ideas and methods, and their background.
_____________________________​
Messiah or Madman?​
Unlike most other books on Scientology, 'Messiah or Madman?' examines both the "positives" and "negatives" of the subject.

An excerpt from the book flap for the 464 page 1996 edition:
"I have high hopes of smashing my name
into history so violently that it will take a
legendary form even if all the books are
destroyed. That goal is the real goal as far as
I am concerned. Things which stand too
consistently in my way make me nervous.
It's a pretty big job. In a hundred years
Roosevelt will have been forgotten - which
gives some idea of the magnitude of my
attempt. And all this boils and froths inside
my head...
"Psychiatrists, reaching the high of the
dusty desk, tell us that Alexander, Genghis
Khan and Napoleon were madmen. I know
they're maligning some very intelligent
gentlemen."

L. Ron Hubbard wrote these words in a letter to
his first wife in 1938.

In 1950 he wrote the bestseller 'Dianetics, the
Modern Science of Mental Health. This inspired a
layman oriented mental health movement which,
ultimately, developed into Scientology, the most
profitable of the money-making new religions.

Hubbard's early Dianetic and Scientology writings
borrow freely from Sigmund Freud, Carl Jung, and
the founder of General Semantics, Alfred Korzybski.

And P.T. Barnum appears to have been an inspiration.

Hubbard also took much from the writings of Aleister
Crowley - self-proclaimed "Beast 666." This is a source
of embarrassment for the Scientology Church, which
is determined to achieve broad public acceptance.

In the 1960s Hubbard incorporated Brainwashing
methodologies into the subject. He established the
"Fair Game Policy" which states that an "enemy" of
Scientology "may be deprived of property or injured
by any means by any Scientologist, without
discipline of that Scientologist. May be tricked,
sued, lied to or destroyed."

He also became the Commodore of his own private
navy, and began to refer to himself as "Source."

L. Ron Hubbard, Messiah or Madman? exposes
as never before the dark side of Scientology, yet
contains an in-depth examination of the potential
positives of the subject and their actual origins.
________________​
Miller's
Bare-Faced Messiah
is a traditional biography, and really the only traditional biography on Hubbard.
__________________________​
After over thirty years of trying, the CofS has failed to produce a serious, traditional, biography on its founder, settling for a "Ron Encyclopedia," which is a series of puffed-up coffee table books, consisting of some Hubbard essays and lots and lots of full page pictures of Hubbard.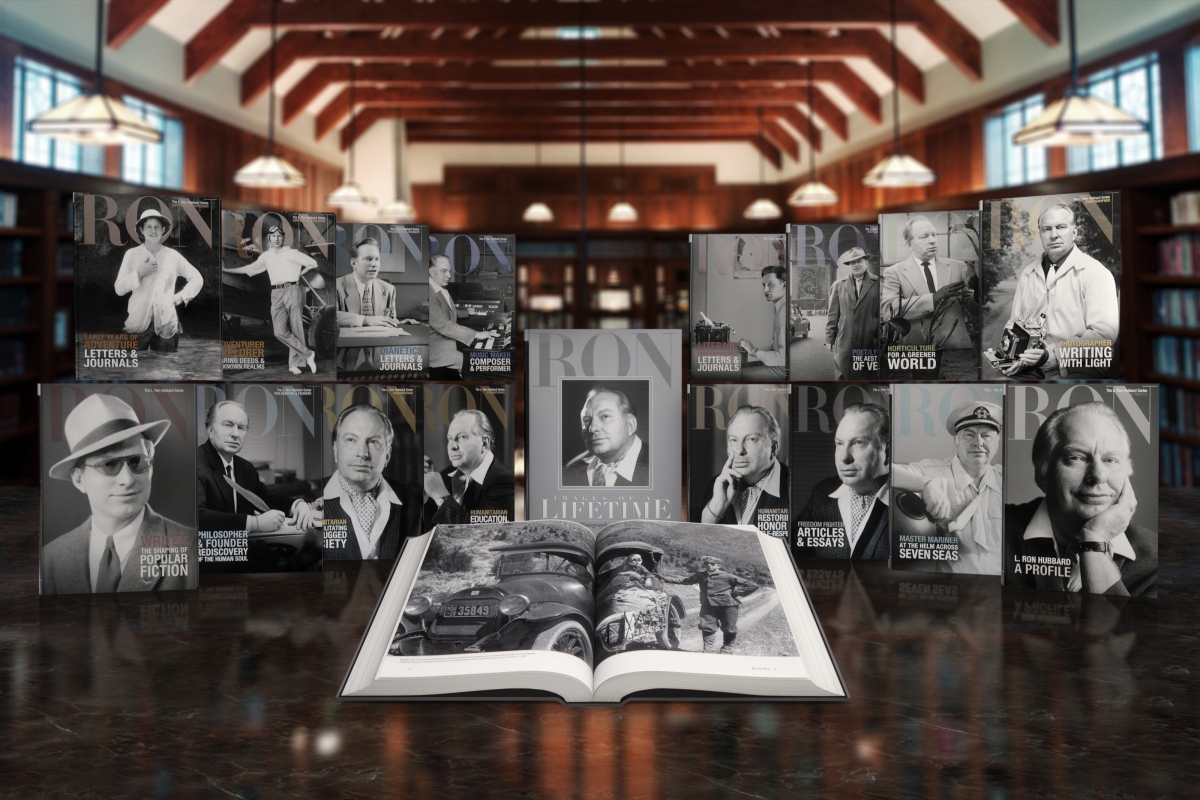 __________________​
This is the cover of the paperback version of Miller's paperback
Bare-Faced Messiah
from the late 1980s:
It is regarded as the best cover of all books on the subject.​