Is the pre bait&switch part of auditing worth saving?
Also known as "layer one" of the Scientological Onion:
http://exscn.net/content/view/178/105/index.html
"Layer one," by itself, is no longer Scientology, any more than the wrapping paper for a package is the content of the package.
At Layer One, one is mainly asked. Later (after the switch) one is mainly told. There are also other sneaky changes.
What name should the better aspects of "layer one" be given?
Should it be mixed with other ideas and subjects?
__________​
It's interesting that even the seemingly enlightened, outside the CofS, 'Clearbird' does its own "bait and switch."
At 'Clear" one is free of "reactive bank":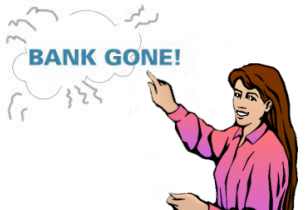 But soon, after becoming a Clear, the person is introduced to the OT levels: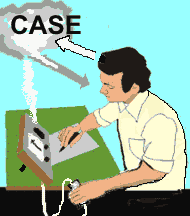 Notice the very unclear cloud hovering above.
__________​
One suggestion is that it simply be called pre-bait&switch auditing. This recognizes the inherent deviousness of Scientology doctrine, while attempting to salvage what is worthwhile in auditing.
PS: I just realized that this should probably be in the 'Human potential, and self discovery, outside and beyond Scientology' section.
No matter, I've a feeling it won't generate many replies.
However, I thought the question should be posed.