The Cult taking on GEICO asking boycott of the Insurance Company because of ADs on Leah Remini Show. LOL. Stupid is as Stupid does.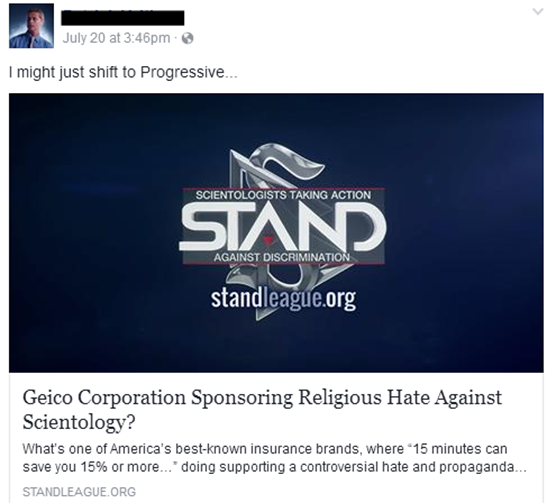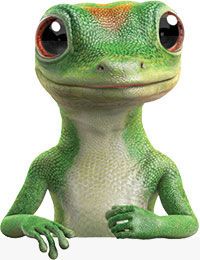 Jeffrey Augustine new essay on the Money Project
https://scientologymoneyproject.com/2017/08/02/scientologys-latest-hypocrisy/
​

Excerpt:


The problems with Scientology boycotting or "naming and shaming" Geico are enormous:

1. Geico is a division of Warren Buffet's Berkshire Hathaway, a company whose 2016 revenue was $223.6 billion USD. A more meaningful protest by STAND would require the naming and shaming of Geico parent Berkshire Hathaway and the many companies it owns or holds a significant interest in. These companies include American Airlines, American Express, Apple, Charter Communications, UPS, IBM, Coca-Cola, MasterCard, Johnson & Johnson, Visa, Costco, Wal-Mart, Duracell, Verizon, Wells Fargo — and just keep going. The list is very long.

2. Scientology's salespeople, its so-called regges, are helping to enrich Berkshire Hathaway each and every time a Scientologist pays for Scientology's goods and services with a MasterCard, Visa, American Express, or a Wells Fargo credit card. Likewise, credit cards offered by American Airlines, Delta Airlines, Costco, Bank of New York Mellon, Goldman Sachs, and US Bancorp also help to enrich Berkshire Hathaway. Why isn't STAND calling for a boycott of these credit card companies? Is boycotting credit card companies hitting too close to home for the money-obsessed Church of Scientology? The answer is a definite yes. Scientology management would likely argue, "by all means cancel your Geico policy as a gesture, but leave AMEX and the rest of the credit card companies the hell alone!"

3. Geico is the second largest auto insurer in the USA and insures over 24,000,000 vehicles. Scientology has perhaps 20,000 – 25,000 members. Therefore, even if all Scientologists were insured by Geico and cancelled, this would only represent 1/10th of 1% of the vehicles insured by Geico. This number is statistically insignificant. Geico's own website shows 2016 "admitted assets" of $ 27,197,917,293 USD. The incredible shrinking cult of Scientology lacks the power to financially harm anyone except its own members.

4. Leah Remini's show is available on television, the internet, and all digital devices that can stream television programs. If STAND wanted to boycott all platforms capable of streaming Leah's show, then STAND would logically name and shame Microsoft, Apple, IBM, Oracle, Adobe, and every other software company and hardware manufacturer whose products contribute to the broadcast of Leah's show.

5. In order to punish all guilty parties that contribute to Leah's show, STAND would need to call for a comprehensive boycott of the vast integrated electrical grid and communications network that underlies television, the internet, and mobile devices. This sprawling global network includes hydroelectric power plants; satellites; cell towers; microwave towers; and millions of miles of fiber optic cable and electrical wiring. In the US alone, internet server farms operate more than 100 million hard drives that contain in excess of 350 million terabytes of data.
​
Last edited: