Can anybody shed some light on this Gateway Project? Take a look at this billboard, INT base has completely disappeared into a black hole...It is located on the upper right corner of the billboard (in the black part). Anyone know if COS had bought any more land here, or is an investor in this development project? Any information or speculation?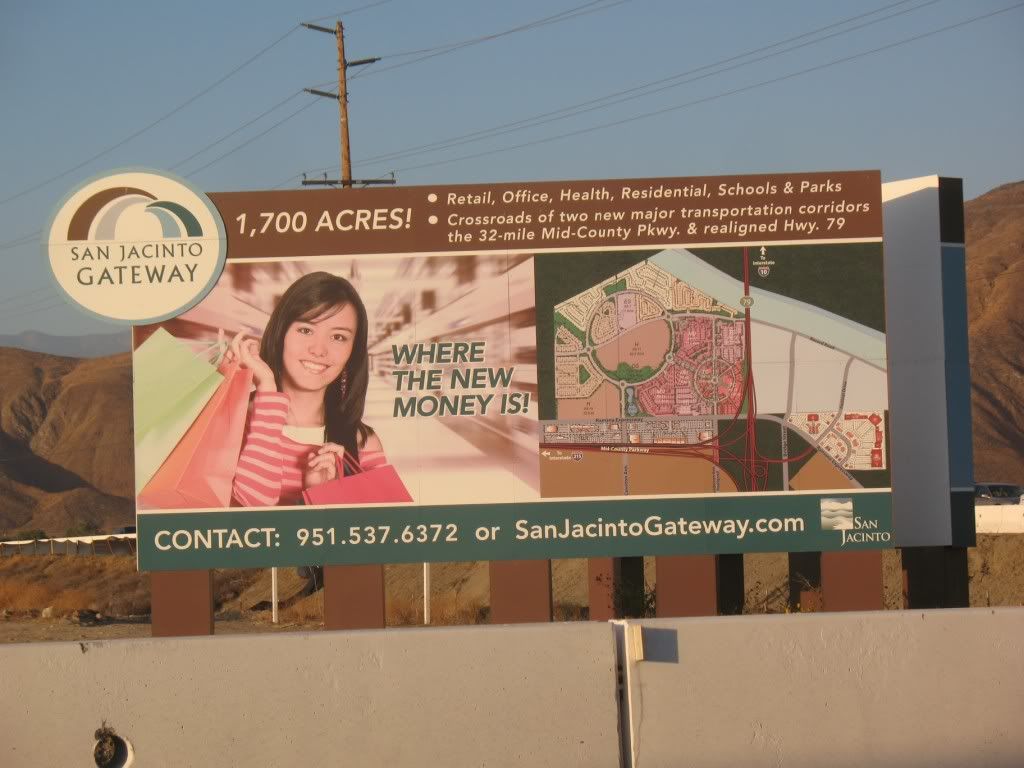 Evidently there is a plan to divert Hwy 79 with a detour away from INT Base. There was an recent effort by COS to close it down, and it has been renamed Gilman Hot Springs Road along the COS stretch...
Two San Jacinto City council members are being investigated, any link to the the no vote to close down hwy 79, which was a fail for Scientology?
Bobby Salgado, Tribal Chair of the Soboba Band of Luiseno Indians was arrested under indictment on 36 counts of taking bribes and kickbacks:
http://www.kesq.com/global/story.asp?s=11375019
Happy Valley was located on Soboba Tribal land, any info on that? IS there any place still on Soboba land where RPF's RPF imnates might have been stashed in trailers, to get them away from INT? OR any other known locations nearby in the greater Hemet area? Or out in the desert?
Evidently the Soboba Nation really strongly opposed the closure of Hwy 79, along with other community minded citizens were the chief opponents to the COS instigated plan to isolate INT even more so than it is now.
What's up with all this? Are the local political leaders troubles just coincidence? Or OSA dead agent payback for the failure to close down Hwy 79?
What does anybody think?